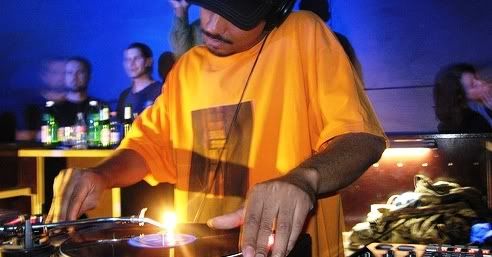 duas mixs, não "oficiais".
Omar S and Big Strick "A Mix From 1992 Recorded From Cassette Tape"
não faço ideia quem seja big strick mas o nome do disco diz quase tudo. contém electro (
for real
, não esta coisa que se faz agora e que enfim...), chicago house, detroit techno, acid de proveniência indeterminada. nada está identificado (as faixas aparecem com o nome "track 01", "track 02", etc) e tudo foi gravado a partir de cassete para cd-r, escrito à mão pelo próprio omar ("
psychotic photosynthesis
" é o TEMA de 2008) a dar um ar de autenticidade à coisa.
ouvir (samples de um minuto por música)
aqui
.
RA.098 Todd Terje
num estilo completamente diferente é a contribuição de todd terje para a
resident advisor
(site de referência de tudo o que é música electrónica).
disco
(
not disco
) esquizóide e esquizófrénico, para ouvir agora, que os dias estão mais longos e as noites...bem... e as noites também.
sacar
aqui
(
save link as...
).
Are there any special techniques that you can share with RA readers on how to properly groom a mustache?
I'll never share my secret recipe for successful facial hair! One tip, though: they say you stimulate the hair roots by shaving, so you should probably start shaving when you're nine years old.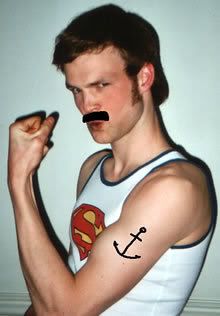 belo bigode, sem dúvida.