Agenda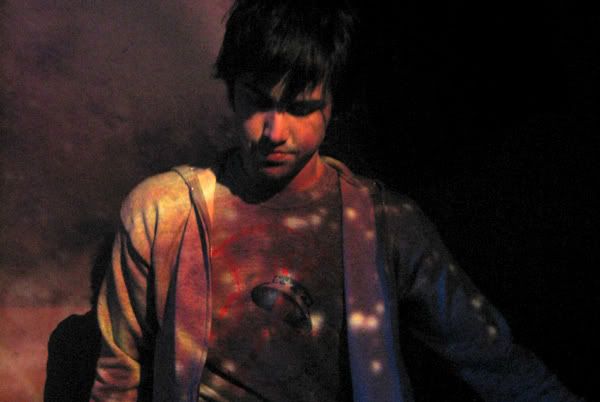 Da agenda do Blitz:
Jake Fairley
tem dj sets programados para este mês em Coimbra (Via Latina, dia 19), Porto (Swing, dia 20) e Lisboa (Op Art, dia 27).
Também conhecido como Fairmont - talvez o seu alter-ego mais célebre - e membro de uma banda indie chamada Uncut, Fairley é, juntamente com Matthew Dear e Mathew Jonson, um dos novos prodígios canadianos ligados à electrónica e a uma certa revitalização do techno, que lentamente tem atingido destaque em alguns meios de comunicação mais "massificados".
Ainda não ouvi o seu novo álbum - "Touch Not The Cat", editado em Setembro na Paper Bag - mas conto até sábado corrigir esta lacuna, com a premissa, porém, de ter lido diversas criticas que estão longe de ser entusiasmantes (e lá se foi a ideia de "prodígio" :P). No entanto, as minhas fontes garantem-me que os seus dj sets são, e passo a citar,
pure party fuel
.
Igualmente na agenda do Blitz desta semana destaco o regresso de
Michael Mayer
a Portugal (Lux, dia 25 de Novembro), o concerto dos
Spring Hell Jack
(o novo disco "The Sweetness Of The Water" tem passado relativamente despercebido por cá), dia 4 de Dezembro no Teatro Académico Gil Vicente em Coimbra e, já amanhã, o concerto de
Pole
, igualmente no TAGV.
Tudo boas noticias. : )